Shaykh Atabek Shukurov
Founder and CEO
Shaykh Atabek is well known scholar who is originally from Uzbekistan and residing in the UK since 2006. He left his motherland in 1995 where he studied since the age of ten, for the further studying. He graduated from Al-Azhar university, faculty of Theology and Philosophy in 2003.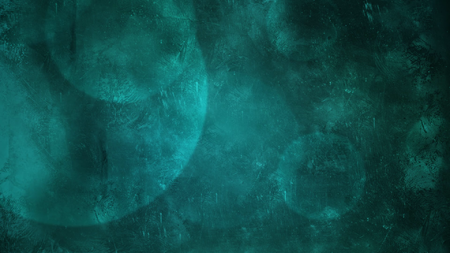 Dr. Shaykh Sayyed Muhammad bin Yahya Al-Husayni Al-Ninowy
He is Muhammad son of As-Sayyed Yahya son of As-Sayyed Muhammad son of As-Sayyed Sa'id son of As-Sayyed Muhammad son of As-Sayyed Ali Al-Ninowy, who's family descends from the southern Iraqi village of Ninowa. Shaykh Muhammad's 33rd grandfather is the known blind pious scholar, Al-imam Ibrahim Al-Mujab, (the first one of the family of the Prophet, sallallahu alayhi wa aalihi wa sallam, to migrate to Ninowa and established an Islamic University system).
Al-Imam Ibrahim Al Mujab is the son of Al-Imam Muhammad Al-Aabed, son of Al Imam Musa Al Kathem, son of Al Imam Ja'far As-Saadeq, son of Al Imam Muhammad Al- Baqer, son of Al-Imam Zaynul'Abideen Ali,son of the Martyred Imam sayyidina Al-Husayn As-sibt, son of Maulana Al-Imam Ameer Al- Mu'mineen Ali bin Abi Taleb and the Lady Fatima Azzahra, daughter of the Best of the creation Sayyidina Muhammad bin Abdillah bin Abdil-Muttaleb bin Hashem from the tribe of Quraysh, sallallahu alayhi wa ala aalihi wa sallam.
His 4rth grandfather As-Sayyed Muhammad bin Ali immigrated for business and traded in olives and olive oil from Iraq to Northern Syria and settled in the north east parts of Aleppo ( Halab) where he had his first born son As- Sayyed Sa'id who married a local woman and had a son; Sidi Muhammad bin Sa'id and a female. Sidi Muhammad married an honorable Lady named Fatima, and they had two sons : As-Sayyed Sa'id and As-Sayyed Yahya and 6 daughters. As-Sayyed Yahya (may Allah shower him with his Mercy and blessings and raise his rank in paradise) had two sons: Muhammad and Isa, may Allah protect them.
Shaykh Muhammad was born in Aleppo( Halab) the northern capital of Syria in 1389 AH in a family who maintained it's religious and honorable Qur'an and Sunnah traditions.
Education:
Shaykh Muhammad began his study under his father, Sayyed Yahya, rahmatullahi alaih, memorising the Glorious Qur'an and acquiring knowledge in many of the Islamic disciplines, including Aqeedah, Fiqh, Hadith and Ihsaan, with ijaazas (license to teach). He particularly specialises in the fields of Hadeeth and Tawheed.
He attended Al- Azhar Sharif University, Faculty of Usool-uddeen, where he studied under many scholars. In addition, he was under the tutelage of many stars of this century who resided in Syria, Madina, Makkah, Tangiers, Fez, Rabat, Egypt and Sudan. He sat at the feet of, and was authorized by, many scholars such as Al-Imam Al- Hafeth As-Sayyed Abdullah bin Assidiqq Ghumari, Hafeth Abul Aziz bin Assiddiqq Ghumari, Hafeth Ibrahim bin Assiddiqq Ghumari, and Hafeth Hasan bin Assiddiqq Ghumari, radiaAllah anhum, Shaykh Hasan Qaribullah of Sudan, Shaykh Abdullah Al-Husayni, Shaykh Muhammad Al-Bata'ihi, Shaykh Jamil Ar-Rifaiy, the 110 year old Shaykh Al Nakhibi and others. Among the Mashayekh he learnt from are Shaykh Abdullah Siraj-Addin Al-Husayny, the Ba'Alawi scholars, Shaykh Abdullah At-Talidi, Shaykh Qaribullah of Sudan, the late Muhaddith Al-Haramayn Sayyed Muhammad Alawi Al-Maliki and many other honorable scholars around the world.
Dr Alhagi Manta Drammeh (PGCeTHE, FHA, FRSA, UK)
Dr Drammeh is a Professor of Islamic Thought and Contemporary Studies and honourable member of our Institute. He also teaches in the institute and supervises the researches in multiple feilds including philosophy, theology. He is coming from very rich social and academical background. He holds a PhD level in several feilds, and has written many books and articles. Below very small part of his rich background:
Education
PhD in Islam and modernity at the Muslim College London (2005).

PhD American Graduate School of Paris in International Relations (2000)
Fellow Royal Society of Arts, UK (FRSA)
Fellow Higher Education Academy, UK (FHEA)
Member of Political Science Society, UK
Experience
Founding Director of Timbuktu International Research Centre Scotland UK
Associate Professor and Academic Coordinator the Muslim College London
External Examiner at various universities in the UK
Technical Team of the Islamic Development Bank in the Kingdom of Saudi Arabia (seasonal)
Holds multiple languages:
Fluent in Arabic, English French languages (speaking/reading/writing).
(Intermediate level), Malay
(beginners' level) Mandingo and Wolof (National Languages of the Gambia and Senegal).
Research Publications
Reflecting on Democratic Values and Principles of Governance in Islam' in International Journal of Muslim Unity, Kuala Lumpur, International Islamic University, Vol. 4, No. 1, August 2006, pp. 11-44.
'Challenges of Islamicjerusalem' in Journal of Middle Eastern Geopolitic, Rome, Globe Research and publishing Srl, Vol. II, January - March 2007, pp. 9-22.
The Fallacy of the Inevitability of Clash of Civilisations: A Common ground for Mutual Understanding and Co-Existence. Published by IIUM Press, International Islamic University, Kuala Lumpur, Malaysia, 2009 ((ISBN 978983-3855-73-5)
Islam and Human Dignity: Insights into Muslim Ethico-Philosophical Thinking in Cheikh Mbacke Gueye (ed.) Ethical Personalism, Ontos Verlag (in Frankfurt am Main) pp. 69-81
'Methodological Approaches and Implications in Dealing with Qur'an' in Al-Bayan, Brill, volume 12/Issue1/2014
Ethics of Peace and Pluralism in the Qur'anic Discourse, in International Journal of Muslim Unity, Kuala Lumpur, Volume 10/ Number1/2 2012
Dr. Shabir Ally
Dr. Shabir Ally was born in Guyana on the Caribbean coast of South America and moved to Canada with his family in 1978. His family is from Gujarat, India. Dr. Shabir Ally holds an M.A. and PhD in Islamic studies from the University of Toronto. He completed his B.A. in Religious Studies from Laurentian University in Sudbury, Ontario, with a specialization in Biblical Literature.
He also possesses a B.Sc with a major in Physics. In 2013, he completed his Ph.D and obtained his doctorate with his thesis being on Qur'anic exegesis.

For over 30 years, he has been an active member of the Muslim community in Toronto, as well as an active participant in interfaith dialogues, debates and initiatives. He is a prolific debater and is viewed as a leading Muslim debater in the world on religion and Christianity. He is an internationally sought after speaker, scholar and theologian, and is the author of numerous books on Islam and Christianity. He is also the founder and resident scholar of Let the Quran Speak, a show that promotes the understanding and appreciation of Islam and Muslims globally and is broadcast weekly on Canadian national television.
He is also President of the Islamic Information & Dawah Centre International in Toronto. His inter-faith debates focuses on aspects such as the authenticity of scripture, the divinity of Christ, the evolution and development of the New Testament as well as the crucifixion of Jesus.
Dr. Shabir Ally is very well known for his moderate and scholarly interpretation of Islam and regularly appears as a guest and pundit on television shows in North America discussing Islam, political issues and extremism.
Shaykh Atabek said once; ''If I would be told ''There is only one person among the ones you know who will go to Paradise'', I would say 'His name is Shabir Ally!'.
Dr. Hamid Slimi
Dr. Hamid Slimi is a Canadian Imam and Scholar, a Community developer and a religious leader of Islam in Canada. He has been serving as an Imam, Chaplain, Lecturer, Counsellor and Educator in different mosques (masjid in Arabic) and Islamic centers and Educational Institutions in Canada for over 13 years. He is currently the Chairman of the Canadian Council of Imams, member of the Fiqh Council and several Federal and Provincial Multi-Faith councils. He is also the founder and executive director of the Faith of Life Network, the Imam and resident scholar of Sayeda Khadija Centre in the Great Toronto Area.
In adition to above he is also a lecturer at the Islamic Institute of Toronto and also a host and producer of Faith of Life TV shows and documentaries as well as the publisher of Faith of Life Magazine. Dr. Hamid Slimi is specialised in Islamic studies and Law as well as Comparative World Religions. He holds two Masters degrees with High Honours in Islamic Sciences and Comparative Religion from Morocco and the United States of America respectively and has also earned his Ph.D. in Islamic Law/Jurisprudence from the United Kingdom.
He received both his traditional and academic learning in Morocco and attended other renowned institutions and universities in other parts of the world.
Imam Slimi has been educated in Arabic, French and English since his early age as a little child, under the guidance of his parents and his grand father Sh. Idris Kamal. Under many renowned scholars, he has been receiving intensive training and learning in many Islamic disciplines including Aqeedah, Fiqh, Usul-ul-Fiqh, Maqasid, Tafseer, Seerah, Qur'an and Hadith Sciences for many years. Both His Ijazah and Graduate Shahadat are in Fiqh - Islamic Jurisprudence - and Usul-ul-Fiqh - Fundamentals of Jurisprudence. His extensive research has been in the field of Jurisprudential Rules as well as al-Fiqh al-Muqaaran -Comparative Fiqh in the Four Madhabs
Books, Works & Publications by the Imam
The Islamic Jurisprudential Rules of Mitigation and Alleviation (Arabic & French, 1993)
Al-Dawaran fi al-Ahkam al-Shar'iyyah (Arabic, 1994)
An Easy Guide to Hajj & Umrah (English, 2000)
Terrorism: An Islamic Perspective (English, 2000)
Hajj: Meanings & Rulings (English, 2003)
Qur'anic Supplications (Arabic & English, 2006)
Concept of Life in Islam (English, 2009)
Fundamentals of Islamic Jurisprudence (English - Under work)
Dr Naveed Ahmad
FRCSEd (ORL-HNS) MSc DOHNS BSc (Hons) MBChB Consultant ENT SurgeonConsultant.

Dr Naveed Ahmad was born in Canada but completed his secondary education and a degree in Medicine in Manchester. In pursuing ihsan, his surgical training has taken him to the best hospitals in the UK (as well as training under the world's top surgeons in Canada and Australia) to become one of the top superspecialist surgeons in the NHS. He has many and varied interests and has obtained a Masters (with distinction) from University College London and is considered one of the top medicolegal experts in the UK. He set up and is Clinical Director for the world's first and largest international charitable implant programme for deprived children who are born deaf.
Dr Naveed's passion in gaining Islamic knowledge led him to study under some of the top scholars (around the world including from different sects) over the last 20 years. He has being blessed with multiple ijazahs (with sanad) in Fiqh, 'Aqeedah, Hadith, Arabic and 'Usul al Fiqh as well as studying philosophy and comparative religion (under some of the top debaters in the field).
He has served the Muslim and wider community in a number of capacities, as well as being active in dawah for over 2 decades (including being asked to speak multiple times on the TV and Radio). He designed and delivered the UK's first ever 10-day Dawah Training Course as well as multiple shorter courses throughout the UK (including at Regent's Park Mosque) and the world (including two in Toronto) - finding that his study of classical 'Aqeedah, Hadith sciences and philosophy was particularly relevant and empowering.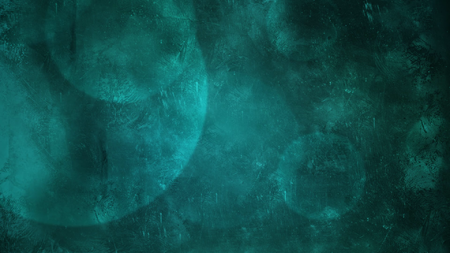 Sheikh Qari
Abdoulaye Sawadogo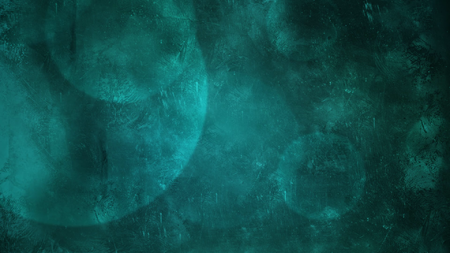 Veysel Çelik Hoca
Head of Germany Branch
Veysel Çelik was born in 1987 in Bremen, Germany, as the son of a Turkish family. After graduating from the secondary school in 2004, he began his apprenticeship as an office administrator, which he successfully completed after three years in 2007. He completed a one-year college of applied sciences in the field of economics and administration, in order to obtain his vocational diploma. During his Bachelors, Çelik was active as a teacher in the Muslim community in various youth departments. In 2012, he successfully completed his bachelor's degree in Applied Business Languages and International Management with focus on the Arabic World / Arabistics and Economics (Bremen University) and wrote his Bachelor thesis in the field of Islamic Studies on 'Kufr - A philological and exegetical analysis'.
During his studies, Çelik traveled to Qatar, Egypt, Syria and Bahrain, where he deepened his knowledge of the Arabic language, worked in a part-time job and studied by respected people of knowledge in these countries different sciences and disciplines of Islam. From September 2012 until end of 2016, he has been assisting at an Islamic Institute in Germany, beside he made a lot of research in the theological and scientific areas of Islam. Çelik has obtained his MA in Islamic Theology at the University of Hamburg and wrote his Master thesis in the field of Islamic Studies on 'God-Man and Man-God relationship: Does it base on fear or love?', in 2016. Along the way, he taught modern standard Arabic for a year in a private, closed group at the University of Hamburg. He is active in delievering lectures in universities, academia, centres, institutes, mosques and churches. In that regards he has gained very high experience. From March 2015 to December 2016, he was the head of the 'Islamic Science Course' in Hamburg, Germany where he also teached tafsīr and ḥadīth sciences. Since November 2015, he is one of the theologians in the prevention project in the field of preventing religious extremism. For more than a decade, Çelik has been studying various Islamic disciplines and sciences with various teachers and Muslim scholars in Germany and abroad. His goals for 2017 is to write his PhD in 'Aqīda.